Hot Trending Investment for 2012: COMMERCIAL AQUAPONICS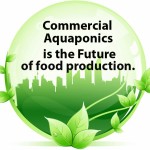 Where can money be invested today that will give the investor a reasonable rate of return and more importantly assure a safe investment that will be long lasting and be selling product into a growing and insatiable market? Go through the list of all of the possibilities you can think of, and then, add in these additional benefits to the equation:
Install your own Portable Farms Aquaponics System after going through Aquaponics University's simple, easy and fun online course! It only takes about one hour per day for about two weeks and when you satisfactorily complete the course, you will receive your own Portable Farms Kit to build your own commercial or backyard farm. The price for the Aquaponics Course which includes the entire assembly, operations and maintenance course, PLUS the PFAS Technology Kit for one module is $2,500. This offer is now available in select countries.
 

Produces food on a year round basis

Can be solar powered

Can use recycled water

Employs local semi-skilled labor (women, men, young and old)

Enhances the value of the property and surrounding property

Is non-polluting

Produces organic food and requires 90% to 95% less water than in-ground growing

Can be installed nearly anywhere in the world

Produces an organic fertilizer that can be used on any crop or plants

An ROI of less than five years on the initial installation

Subsequent installations with less than three year ROI

Unlimited expansion in a designated territory

NO FRANCHISE FEES

Small annual renewal fee

Constant updates to the technology

Engineers available to be on site to help with the initial installation

Consulting help at a very reasonable rate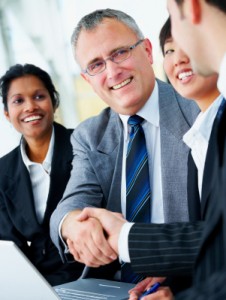 If you are NOT interested yet, stop reading. This opportunity is for first adapters who are sophisticated investors and willing to help the industry expand into new territories. Food is the 'new oil.'

Commercial aquaponics (large aquaponics systems combining aquaculture 'the culture of fish, with hydroponics ' using only water and water based nutrients to raise plants) is over 4,700 years old and is not new technology. What Portable Farms Limited has done is to bring the technology into the 21st Century through the use of simple modern equipment and careful design. The commercially designed Portable Farms™ Aquaponics Systems are modular, simply constructed from locally obtained materials, easy to operate and very nearly failure proof. The systems can lose power for over twelve hours and have NO adverse effects on the plants or fish.
If you have read this far the next question is: How much is required to be an investor for commercial aquaponics systems? There are two answers.
To secure a territorial license for commercial aquaponics systems will require an investment of approximately US$250,000 to US$385,000.

Become a partner or JV partner in an installation or territorial license with a local company on a fractional basis for approximately US$100,000.
For more information and the current Fact Sheets about commercial aquaponics opportunities please contact Colle Davis, Inventor of the Portable Farms™ Aquaponics Systems and CEO, Portable Farms Ltd. by email to begin the process.