Build your own Portable Farms® Aquaponics System
Enroll HERE – Online Aquaponics Course
Read the course's curriculum CLICK HERE.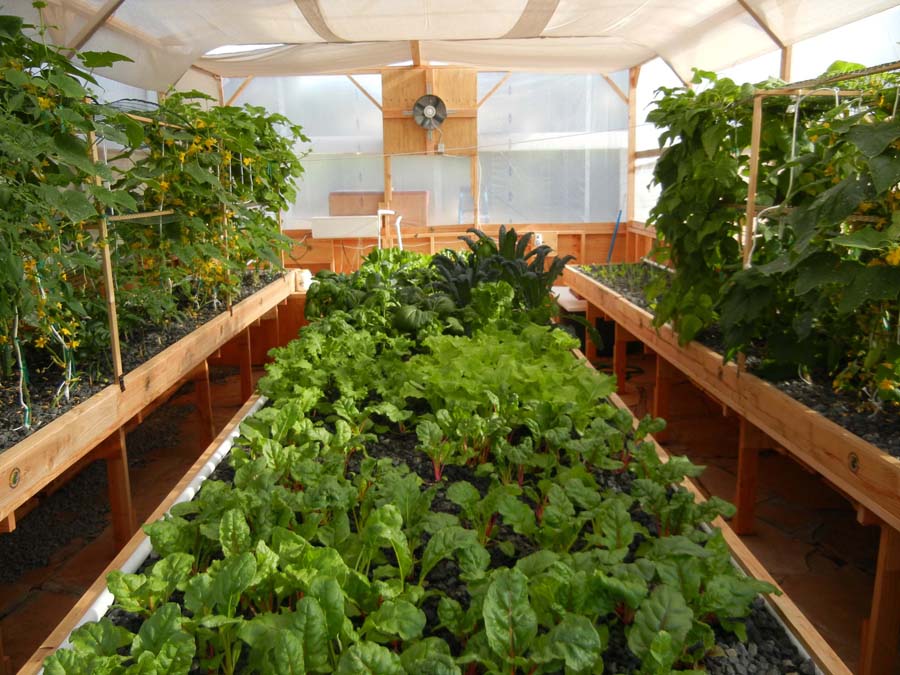 Enroll in our online course and learn to assemble and operate a Portable Farms® Aquaponics System.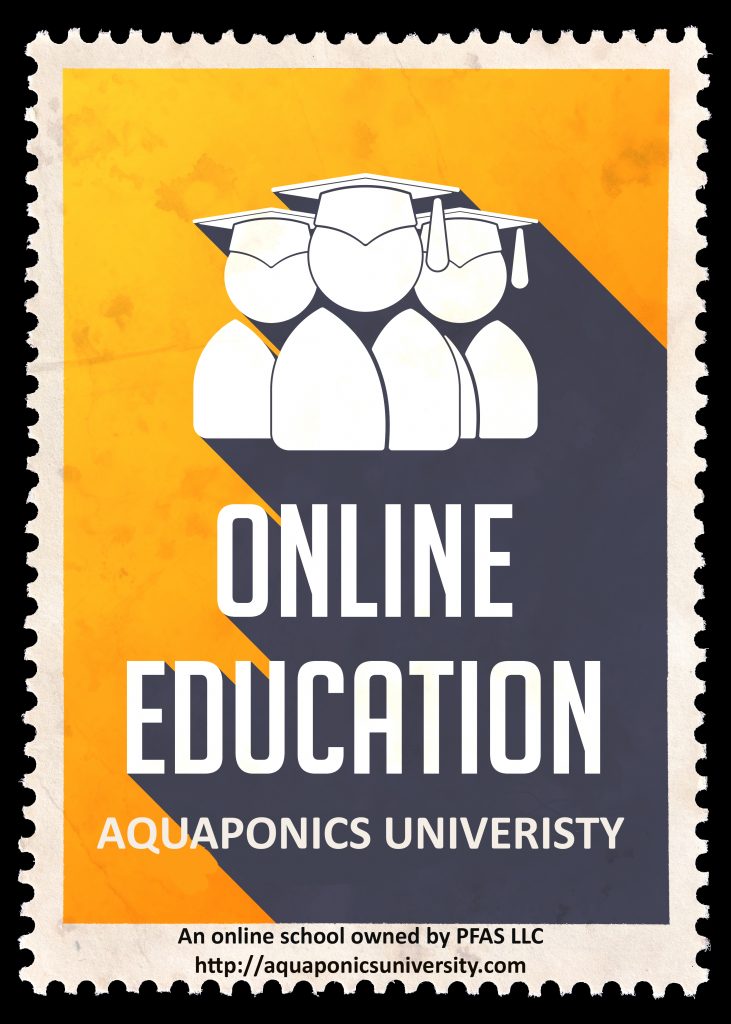 Most students dedicate one hour per day for a week or ten days to complete the online course.
Upon satisfactory completion of the course, graduates receive a Portable Farms® Kit used in the assembly of the aquaponics module that is capable of building a grow table large enough to feed eight people table vegetables and fish . . . forever.
Graduates often build and install one Model Portable Farms® Aquaponics System over a single weekend.
Subscribe to our free monthly newsletter read by more than 60,000 people worldwide! Fun, educational and FULL OF JOKES! 
You will need these tools: power saw, hammer, power drill, level, hydraulic jack (for leveling), staple gun, hack saw or PVC pipe cutter, box cutter and maybe a few band-aids.
Think of the Grow Table as a large shallow tray on legs. You will need two people, three is better because the Grow Table is heavy.
The hardest part of the process is washing and placing the gravel a slow, heavy and wet process best delegated to young, strong helpers.
Building a Portable Farms® Aquaponics Systems Module does requires some carpentry skills and a person with the skills to hang a door or build a cabinet will do a fine job.
To find out what is IN the Portable Farms® Kit and what is NOT in the Portable Farms® Kit , please request the FREE AND INSTANTANEOUS PRICE LIST (top right box on every page of this website).
Let us teach you how to grow healthy fish and vegetables so you can become increasingly self-sustaining.
Our 45 years of experience in aquaponics is now available to teach you how to feed your family FOREVER. [Read our History: CLICK HERE] It only takes a few days to learn the areas related to assembling an aquaponics system  so you can build your own Portable Farms® Aquaponics System!
The Portable Farms® Aquaponics System NEW ONLINE Course is $1,895.00
Check out with PayPal, click BUY NOW BUTTON ABOVE.
Check out with Debit or Credit Card, click BUY NOW BUTTON ABOVE.
We accept MasterCard, Visa, PayPal and Wire Transfers. If you'd prefer, you may call us to give us your credit number over the phone: 800-906-0256 OR 800-952-6224. We also accept checks, wire transfers and money orders.
Shipping and postage are included to addresses in the US only, BUT for all order outside the US there is a US$140 shipping and handling charge. 
The entire Portable Farms® Aquaponics System Course©, Sections A-Z, must be satisfactorily completed within 12 months from the date of enrollment in order to qualify for graduation or the Portable Farms® Kit.